• excellence in strategic advice •
MdcStratCon  is headed by Managing Director, Marc De Clerck.  MdcStratCon operates for many years in an integrated and  flexible structure with its associates, alliance partners and expert subcontractors.
We are organized as one team of experienced consultants and associated experts.  We offer our clients access to 100+ consultants and define a senior and customized team to complete efficiently  your project.
Profile Marc De Clerck:
Managing Director MdcStratCon 2008- :

Corporate and Business Development, M&A advisory, Integration and Business Transformation services.

Managing Partner and founder of BeLux Office of CDI Global 2009- :

International M&A and Corporate Finance advisory, heading expert group and ww transactions in healthcare segment

Accredited Consultant KMO Portefeuille : strategic advice

Associate of Value for Growth

Accredited "spin off" Expert of Innotek/EFRO, lecturer MBA course

Head of Global Corporate and Business Development

of Agfa Healthcare for 8 years

15+ years M&A, Corporate and Business Development:

Designed and implemented strategic 5 year plans. Managed and closed globally more than 25 acquisition/investments and divestment deals, including integration ( €3 to 350 mio), in Europe, North America, Asia.  Screened 150+ ideas up to final recommendation to Board of Management. Introduced 15+ alliances with other industry leaders.  Started several new business segments and introduced repositioning.  Managed business tranformations.

M

ember of Board of Directors

in several emerging high tech companies

20+ years experience in industry:

in multiple fields and responsibilities ( from R&D, marketing, services and B to B sales into (integration) project management, BU (P&L) management, Corporate and Business Development and M&A)

Education :

MSc in Applied Science in Electronics and in BioMedical (KUL) , Economics ( UAMS), Corporate Finance and M&A (Insead), Negotiation (Vlerick), Change Management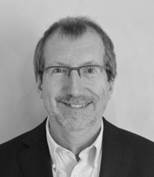 MdcStratCon's Associates, Alliance Partners, Experts,..

CDI Global : ( www.cdiglobal.com )
Managing Partner of CDI Global, heading Belgian office
A worldwide established M&A and Corporate Finance advisor with offices in 30+ countries, organized as one structure with more than 100 experienced partners.
CDI Global Belgium, Antwerp office, operates jointly with Amsterdam office to cover BeNeLux region and supported by 6 partners and 2 associates.

Value for Growth : (www.v4g.be  )
Associate of Value for Growth
Assist in the creation and development of "start ups"
Assist existing corporations in the realization of their devlopment strategy, in all aspects of their growth process and during stress conditions ( turnaround)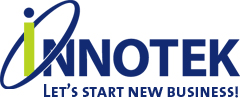 Innotek (www.innotek.be )
Certified Spin Off Expert
Lecturer in MBA course
Active in Flanders to implement governmental  projects to support the economic growth of Flanders.  Active in New Business Development, Intrapreneurship, and "spin off" creation.
Created a network of 80+ experienced business consultants
Responsible organization to implement  EFRO ( European) project to advice on and  create new spin offs